The Sony MDS-DRE1
Tue Nov 12 19:10:02 EST 2002

Note: This was for sale, but it's actually quite fun, so I'm keeping it for now. I'm willing to consider trades though for synthy gear. ;-)

Here's my minidisc recorder, one of the strangest things I've ever seen. Sony was trying to market to DJs by offering a turntable-style wheel for scrubbing, independent pitch and speed sliders (weird!), and these useful hot-start buttons. I've used it with the hot start buttons as a sample triggering device at a live show. It's alot of fun to play with anyway.

The one complaint is that you can sometimes get some weird flanging effects if you play with the pitch/speed sliders. It's a firmware bug Sony did not fix. Still, if you want to mix MP3s in with your DJ set, it's a pretty awesome toy.

I bought it from a Guitar Center in Chicago. They claimed it was a store model they found in the back. I got no manual with it, but was able to download it off the net. It's on this page too.

I'd love a trade for an alpha juno, kawai k3m, roland r-8, something cool that makes noise and not record noise. I was offering it for sale, but I think I'll just keep it or wait and use it for a trade.
It's pretty cool looking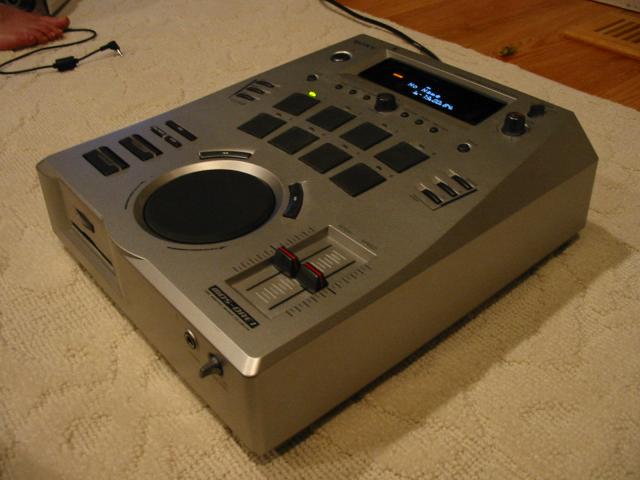 Optical in, but no optical out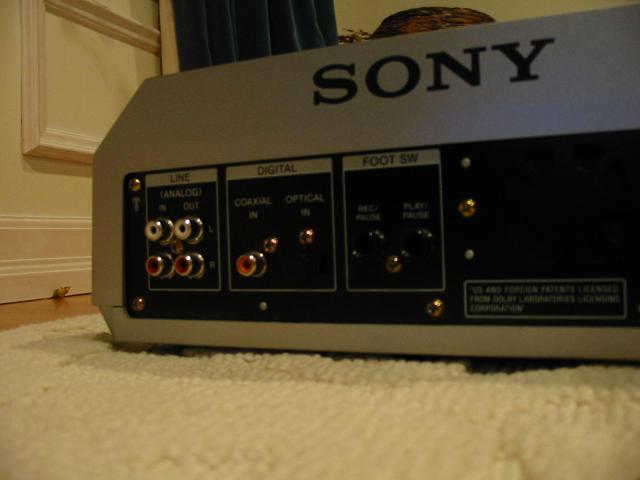 Lots of buttons, independent pitch and speed sliders, great jog wheel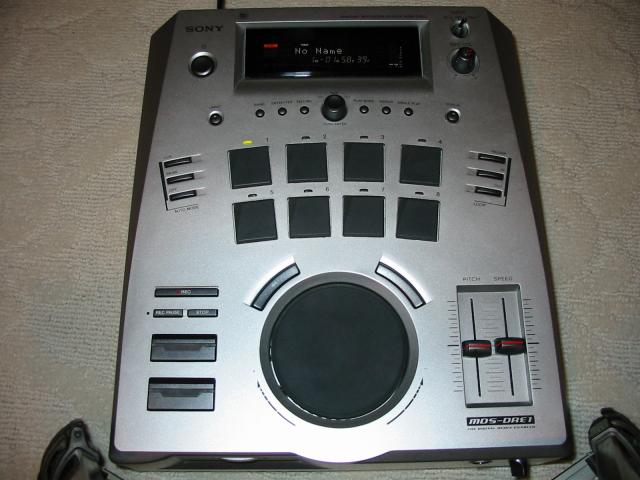 Useful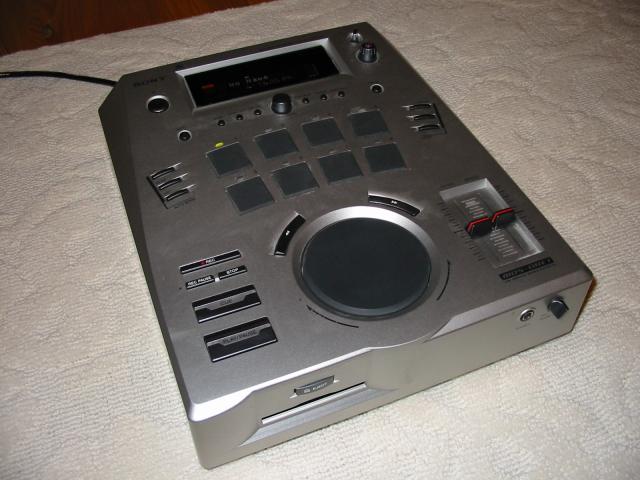 Lots of features
You should really check out the manual in PDF format.
 Name                    Last modified      Size  Description

---

 Parent Directory                             -   
 topview.jpg             20-Jul-2002 19:12  544K  
 topview-small.jpg       22-Jul-2002 07:10   48K  
 old.html                12-Nov-2002 16:09  1.8K  
 mds-dre1_manual.pdf     22-Jul-2002 07:20  1.8M  
 massive.jpg             20-Jul-2002 19:12  480K  
 massive-small.jpg       22-Jul-2002 07:10   42K  
 display.jpg             20-Jul-2002 19:29  889K  
 display-small.jpg       22-Jul-2002 07:10   48K  
 back.jpg                20-Jul-2002 19:29  701K  
 back-small.jpg          22-Jul-2002 07:10   30K  


---